Di, 12. Juli Two-Song Tuesday
Mi, 13. Juli Antje Rößeler Berlin
Do, 14. Juli Vincent Niessen 4
Fr, 15. Juli Michel Schroeder Quintet
//// Anemone DJ Set
Sa, 16. Juli Saturday Night Dance Party!
So, 17. Juli Half of a rainbow + Lily Rieke Marty

………Concerts: 10 Euros or more.
……………We started the Donau115 Musician Fund.
………………….More info below.
Di, 12. Juli
Two-Song Tuesday
///// TWO-SONG TUESDAY /////
For Fête de la Musique 2022 we present a special edition of TWO SONG TUESDAY
[sign up 19:00 // start 20:00] PLAY TWO SONGS (or max. 10 minutes) // more details below
+ TINY CONCERTS BY:
EMPEROR X https://emperorx.bandcamp.com/
MISS NÖYD https://linktr.ee/missnoyd
and [tba]
Calling all songwriters!
Calling all composers and instrumentalists and synth wizards!
Calling all poets and writers and storytellers!
Do you have new solo or duo material you're itching to present? Join us for Donau115's regular open stage series, Two-Song Tuesdays.
Your set may include TWO SONGS or last TEN MINUTES.
"How do I get booked?"
// show up at 19:00 to register at the bar
// The first performer will begin at 20:00
// No soundcheck, so be ready. Slip on, blow minds, slip off.
// The host will call you to the stage in a random order. You may not reserve a specific time slot.
// We let as many people play as possible. There is usually time for 12 performers. Some weeks more, some weeks less.
"What can I play?"
This is entirely up to you, but DO NOT PLAY THE SAME SONG OVER AND OVER EVERY WEEK. THIS IS BORING. TRY NEW THINGS.
Also, out of respect for our neighbours:
– you may NOT use loud percussion and loud bass-heavy signals into the PA.
– you are welcome to use our backline, which includes:
— piano
— generic vocal microphones
— PA, accepting guitar/XLR cables
"Anything else?"
Donau115 is a very fun but weird musician's musician kind of bar, come expecting oddballs.
FURTHER QUESTIONS?
info@donau115.de

_______


Mi, 13. Juli 
Antje Rößeler Berlin


Antje Rößeler (p)
Christian Müller (b)
Leon Griese (dr)

Die Berliner Jazzpianistin Antje Rößeler bewegt sich seit ihrem "Nordic Master of Jazz" – Studium zwischen Helsinki, Stockholm und Berlin. Viele ihrer Kompositionen sind von daher rührenden Eindrücken inspiriert, wie zum Beispiel ihrer besonderen Beziehung zu Finnland, wo sie eine bestimmte Art von Ruhe sucht und zuweilen findet.
Ihr Album "Stockholm Trio" (WismART/AJazz), das aus Live-Mitschnitten im Jazzclub Schlot entstand, brachte gute Kritiken in Zeitschriften wie Jazzpodium und Jazzthetik ein.
Zu einem Konzert mit dem "Berlin Trio" schrieb die Märkische Allgemeine Zeitung:
"In ihrer Musik, die Antje Rößeler fast nur mit geschlossenen Augen spielte, zeigt sie nicht nur ihr pianistisches Können, sondern auch einen Wechsel von romantischen, meditativen Abschnitten zu temperamentvollen rhythmischen Passagen. Kongenial wurde sie dabei von ihren beiden Kollegen begleitet. Bassist Christian Müller glänzte oft mit Soli und Drummer Leon Griese spielte nahezu melodiös…"

www.antje-roesseler.de

Foto: Hansi Laesicke

_______


Do, 14. Juli 
Vincent Niessen 4


Hector Léna-Schroll (FR) – trumpet
Phillip Dornbusch (DE) – saxophone
Timothée Garson (FR) – drums
Vincent Niessen (DE) – bass

This quartet consisting of musicians from Paris and Berlin had their origin in the french capital where its ambiance,
variing between romantic cultural metropolis and exhausted city, inspired Vincent Niessen to compose music which makes this dichotomy into sound.
Now a few years later the berlin based bass player has expanded this repertoire with new compositions,
showing a wide-ranging spectrum between dark melancholy and energetic euphoria. Get ready!

https://youtu.be/2AQ_nrYISyA


_______


Fr, 15. Juli 
Michel Schroeder Quintet


Michel Schroeder – Trumpet
Gabriel Coburger – Tenorsax
Béla Meinberg – Piano
Christian Müller – Bass
Leon Saleh – Drums

Die Musiker des Michel Schroeder-Quintetts lernten sich an der Hochschule für Musik und Theater Hamburg kennen. Nach sehr unterschiedlichen individuellen Laufbahnen finden sie sich hier in der klassischen Besetzung eines Jazz-Quintetts zusammen und spielen Kompositionen des in Lübeck aufgewachsenen Trompeters Michel Schroeder. Im Laufe seines Studiums begann er für verschiedene Ensembles und Besetzungen zu komponieren. Sein Interesse besteht darin, die Grenzen des Traditionellen auszuweiten und mit unterschiedlichen Klangkörpern zu experimentieren. Heute Abend kehrt er mit seinem Quintett zum Jazz in einer seiner ursprünglichsten Formen zurück, jedoch findet er auch hier einen ganz eigenen Ton. Sie erleben fünf gefragte und renommierte junge Musiker der norddeutschen Jazz-Szene.

https://youtu.be/hIhO4hKfHVY


//// Anemone DJ Set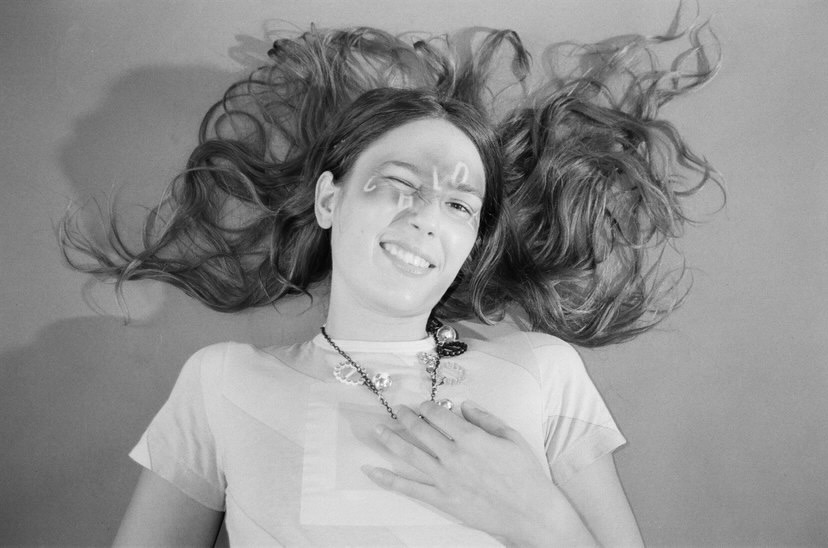 "Anemone is the pop project of songwriter and multi-instrumentalist Chloé Soldevila." reads the bio.
Come down to this doggamn Anemone Donau115 DJ set, bring yr friends, buy a bunch of drinks, and tip yr bartender, reads the rest.
23:15 – end; no cover.

https://www.youtube.com/watch?v=929PxHRbIQo
https://www.youtube.com/watch?v=PxUEw4GO7nw

_______


Sa, 16. Juli
Saturday Night Dance Party!


– Did you know that there's a long tradition of Jazz as a popular dance music?
/ What, really?
– Yes.
/ But you can't dance to Jazz?
– If you think about it you can probably dance to any music if you've got a bit of imagination.
/ But can you actually dance to THIS Jazz?
– That depends entirely on you. Can you dance?
/ I don't know if I CAN dance, but I like to dance. What's the music like?
– We don't know yet.
/ Why not?
– Because we haven't chosen any repertoire yet, and because even when we do we'll improvise with the songs. If it's any good I hope the band is as surprised as the audience.
/ But I want to know what it's going to sound like in advance.
– That's a bit unadventurous of you.
/ I don't really think so – I'd like to have some idea of what the music MIGHT sound like.
– Well, we're going to play songs (I think). Probably some songs that were written in the first half of the 20th century. We really like Billie Holiday, and know a lot of songs that she sang, so maybe we'll play some of them. Does that help?
/ So will it sound like Billie Holiday? Is there a singer on the gig?
– No.
/ I don't find that very helpful.
– Are you free on the 16th?
/ Yes.
– Why not come down, I think you'll enjoy it. Worst case scenario, you have a drink with your friends, and maybe even meet some new people.
/ Well that sounds nice.
– It does, doesn't it? Donau115 is a great venue too.
/ Yeah that's true, I've been there before.
– So you'll come?
/ Can I decide later? Do I have to buy a ticket now?
– There's no pre-sale of tickets – although there are some scammers online trying to sell tickets to shows at Donau115 – so you can just show up on the night without any reservation. It gets pretty busy on the weekend, so come a little earlier if you want a seat.
/ Alright thanks, maybe see you there.
– Okaybye.
Declan Forde – Piano
Igor Spallati – Bass
Ugo Alunni – Drums
Two sets of songs and standards to blow the blues away.
N.B. Realistically there's not enough space in Donau115 to dance, and this isn't a 'dance party' (whatever that means). But we will play music that is danceable, and in other situations do play for swing dancers. Are you confused? Okaybye.


_______
So, 17. Juli
Half of a rainbow + Lily Rieke Marty
Johannes Harder – electric guitar, piano and vocals
Lily Rieke Marty – electro-acoustic guitar and vocals
Johannes Watzke – electric guitar

Hushed sounds, together with the weight of emotion, DIY aesthetics and a hazy voice symbolises Lily Rieke Marty. Down to earth, vulnerable, and communicative with her audience is Lily's preferred approach. She chooses to be thoughtful and artistic with her music, and gets influenced by poets such as Patti Smith and Leonard Cohen and photographers such as Jim Goldberg and Larry Clark, as well as her spiritual outlook on life and search for meaning through relationships.
half of a rainbow is the art pop project of Berlin musician Johannes Harder. In the tradition of lo-fi legends just as The Cleaners From Venus and Guided By Voices, he blends catchy pop melodies with a love for experimental elements. With a classical music background, half of a rainbow has taught himself several instruments over the years, and, in his upcoming releases, is exploring the art of lo-fi home recording.
half of a rainbow and Lily Rieke Marty after meeting in Berlin, have now combined their similar styles and inspirations to form an art pop duo with DIY aesthetics and influences from the likes of The Velvet Underground, The White Stripes, Elliot Smith and The Beatles.
Using honest yet abstract lyrics they tell stories in their writing decorated with soothing harmonies and a sense of nostalgia

half of a rainbow links:
https://www.youtube.com/watch?v=5STLT6tiemw…
https://open.spotify.com/artist/4j9BBRiW8LzDU4bN5w9IPK…
https://www.instagram.com/half.of.a.rainbow/
Lily Rieke Marty links:
https://www.youtube.com/watch?v=41l-l4ZBJXk…
https://www.instagram.com/lilyriekemusic/
https://www.instagram.com/lilyriekemusic/


// // // // //

OPENING HOURS:
TUES-SUN 18:00 – ??
We do not have a reservation system – show up early enough to get a seat! // // // // //

Eintritts-Kanne + Donau115 Musician Fund

ENTRITTS-KANNE
Please contribute 10 EURO OR MORE to the Eintritts-Kanne. That's your entry fee. Each night's musicians receive 100% of this hard-earned money.

DONAU115 MUSICIAN FUND
The Donau115 Musician Fund boosts the Eintritts-Kanne when nightly collections are too low. Consider a monthly contribution to support economic stability for musicians who perform here. All contributors will receive an annual secret surprise, exclusively for contributors.

PAYPAL:
donau115@gmail.com

IBAN:
Donau115 – Alt von Harbou Matheny GbR
IBAN DE64100400000655707800
Subject: Solidarity ____
(Include your email address in place of the ___ to receive informaiton about the annual secret surprise.)


We Now Accept Card Payments

We now accept credit cards. If you're out of cash, just tell our staff and we'll run your card for you, no minimum, no fee. #DeutscheDigitalisierung

WAS DEMNÄCHST PASSIERT

Di, 19. Juli Two-Song Tuesday
Mi, 20. Juli Ola Błachno: From now on
Do, 21. Juli Captured For
Fr, 22. Juli TBA
//// Bad Hammer DJ Set
Sa, 23. Juli TBA
So, 24. Juli TBA